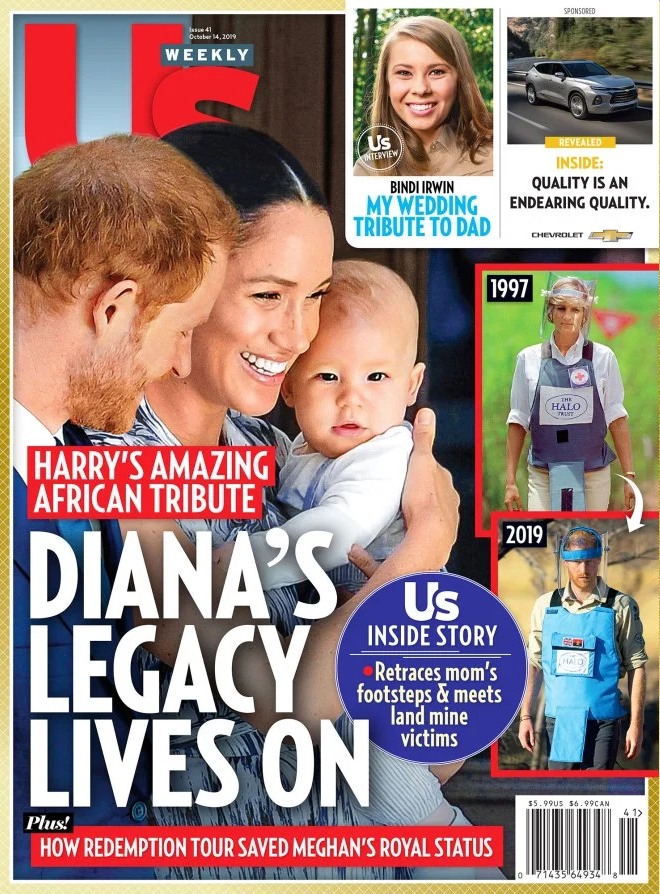 This is an incredibly stupid story but it's also just a nice story, and nice stories are rarely written about the Duke and Duchess of Sussex. I kind of think that Us Weekly had this cover story all written up before the Sussexes announced that they were suing the Mail on Sunday, and then Us Weekly was like "eh, f–k it, we won't even mention it." So here we go – some very positive and sugary coverage of Meghan and Harry:
Prince Harry and Duchess Meghan's relationship was stronger than ever on the tour: "It's brought Harry and Meghan even closer," a source reveals exclusively in the new issue of Us Weekly of the couple's trip with their 4-month-old son, Archie. "They're calling it a life-changing experience. Meghan and Harry's trip to Africa was better than they could've ever imagined."

Harry doing special events to honor Diana: Meghan was "constantly telling him his mom would be so proud of him," says the source. "It's been an extremely emotional journey for Harry," the insider went adds to Us. "Having the opportunity to continue his mom's work there is extremely meaningful. It's his way of paying tribute to [Princess] Diana."

On Archie: "He's a very strong baby," a source reveals exclusively in the new issue of Us Weekly. "He can even sit up for a few seconds."
[From Us Weekly]
Can I just say? I'm a little bit surprised by just how big Archie is. When he was just three months old, he looked like he was too big and heavy for Meghan to carry. Meghan's a small woman too – you would think that Archie would be a bit smaller too. But no. He's already a BIG strong baby. As for Meghan telling Harry that Diana would be so proud of him… Meghan is just saying what we've been thinking for a while! Diana would be proud of him. I think about that all the time, especially with Invictus, and especially when Harry passionately defends Meghan: Diana would love that and she would be so proud of him.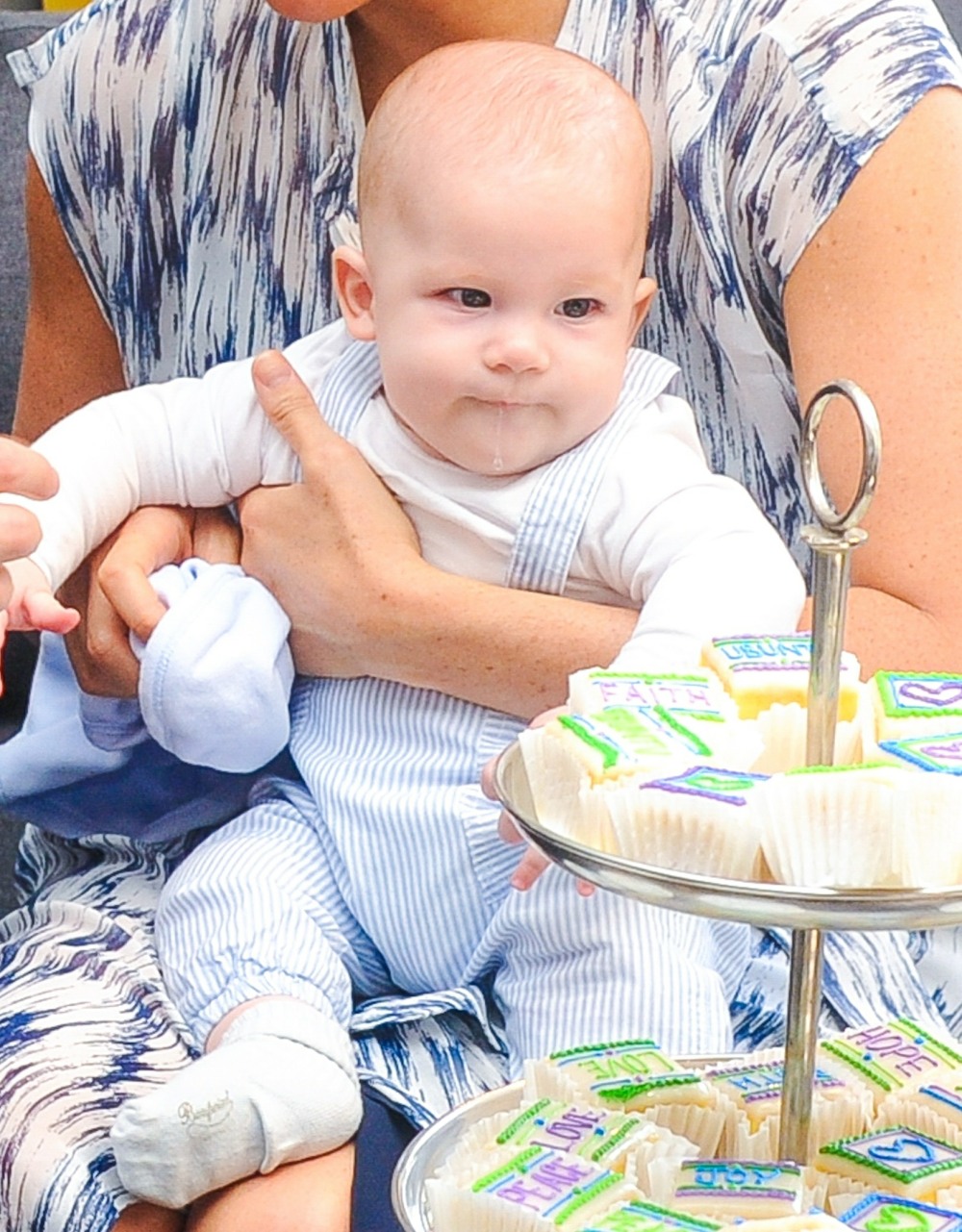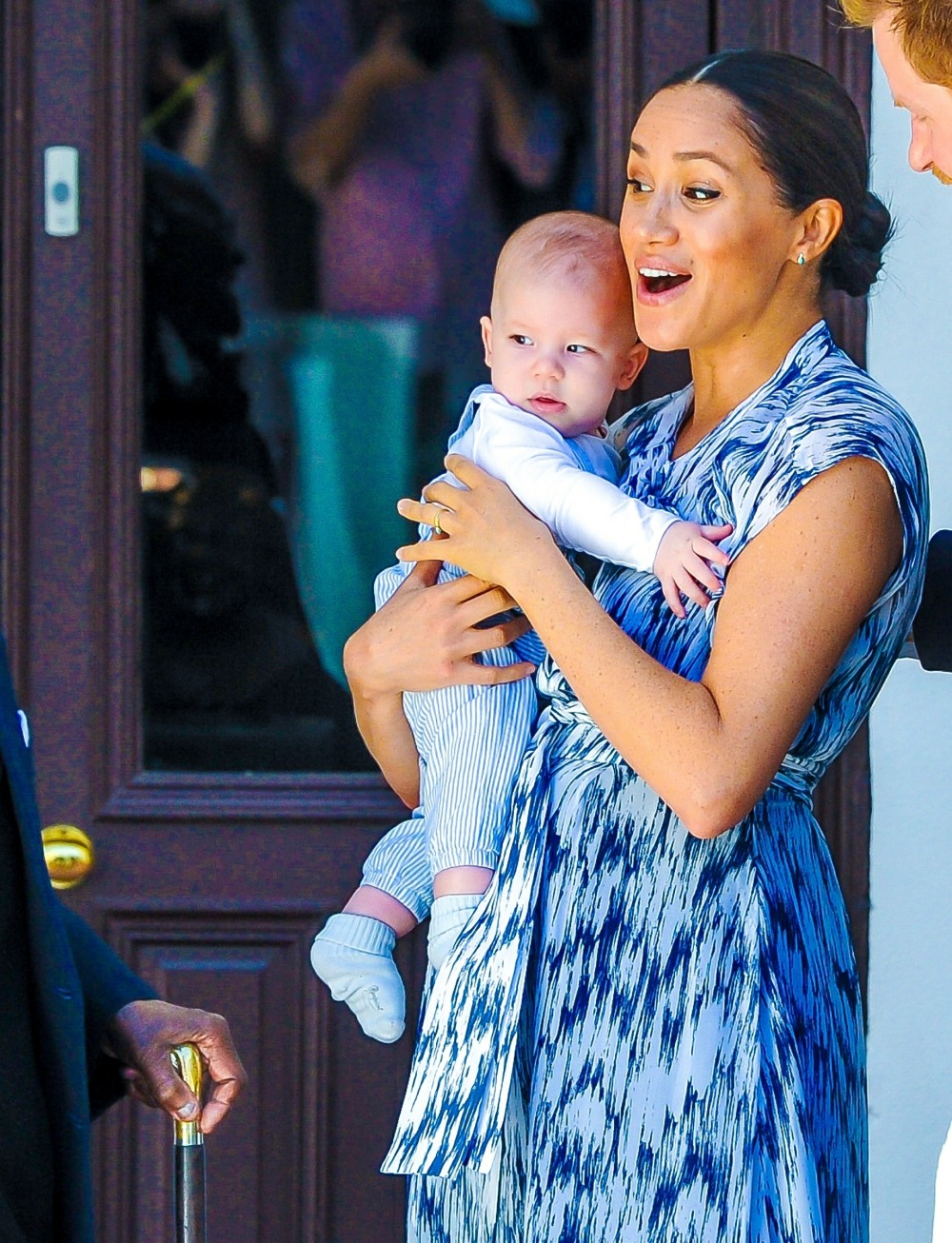 Photos courtesy of Backgrid.