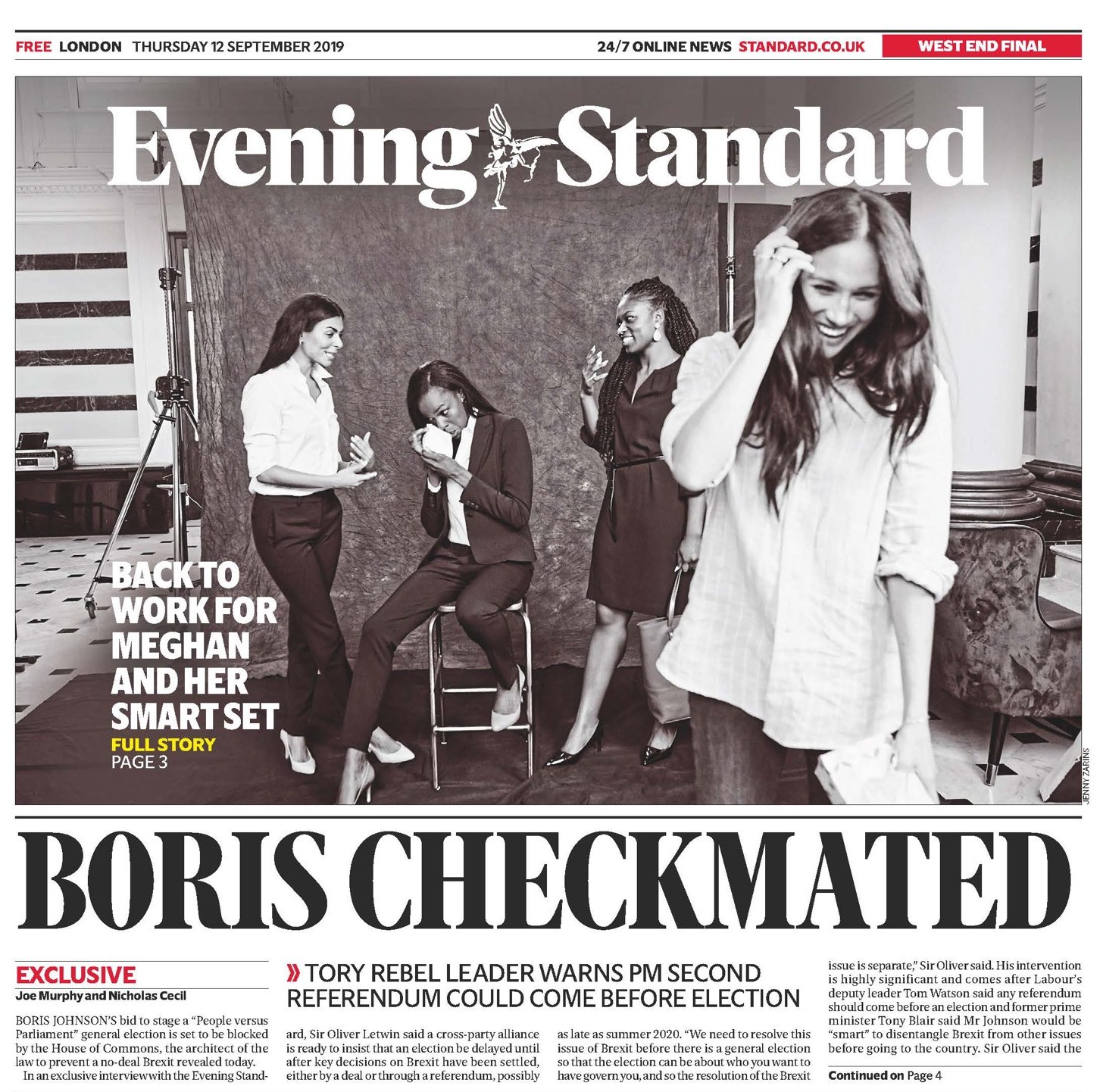 I literally had a nightmare a few nights ago that the Duchess of Sussex's SmartWorks collection was a disaster and that everyone was yelling at her for being out of touch. It's such a specific nightmare, right? In my nightmare, Meghan had designed a bunch of trendy hipster sh-t that would only work on women who were tall and thin. Thankfully, it doesn't look like my nightmare is going to become a reality. The first pieces from Meghan's collection look versatile in every sense – trousers which are flattering on many body types, a slouchy dress which can be accessorized many different ways, a blazer which will go with anything, a simple, professional blouse. I'm breathing a huge sigh of relief!!
The actual launch is happening in another hour or two, and I don't know when we'll get photos and a really good look at the collection Meghan designed. Emily Andrews tweeted that the location of the launch has been embargoed, and that when Meghan arrives, she'll make a speech, take part in a SmartWorks panel discussion and meet "clients & reps who will take her through a woman's journey." Here are two pieces of the collection which are already on sale online:
Duchess #Meghan launches her new clothing collection today. It's called the "Smart Set Capsule Collection" and for every item bought the same will be donated to @SmartWorksHQ. Here's a sneak peak at some of the classic items for sale already! https://t.co/u38XqWVzl9 pic.twitter.com/oAYo6xawDP

— Emily Andrews (@byEmilyAndrews) September 12, 2019
https://platform.twitter.com/widgets.js
That dress is sort of cute? The bag is just a nice, plain-looking work purse, which is fine. I have no idea why my subconscious was so concerned about this launch. Unlike other members of the royal family, Meghan waits until she's gotten everything locked down and finished and she actually puts a lot of time and effort into getting it right. The Hubb Community cookbook. British Vogue guest-editorship. And now a clothing line which will hugely benefit her patronage.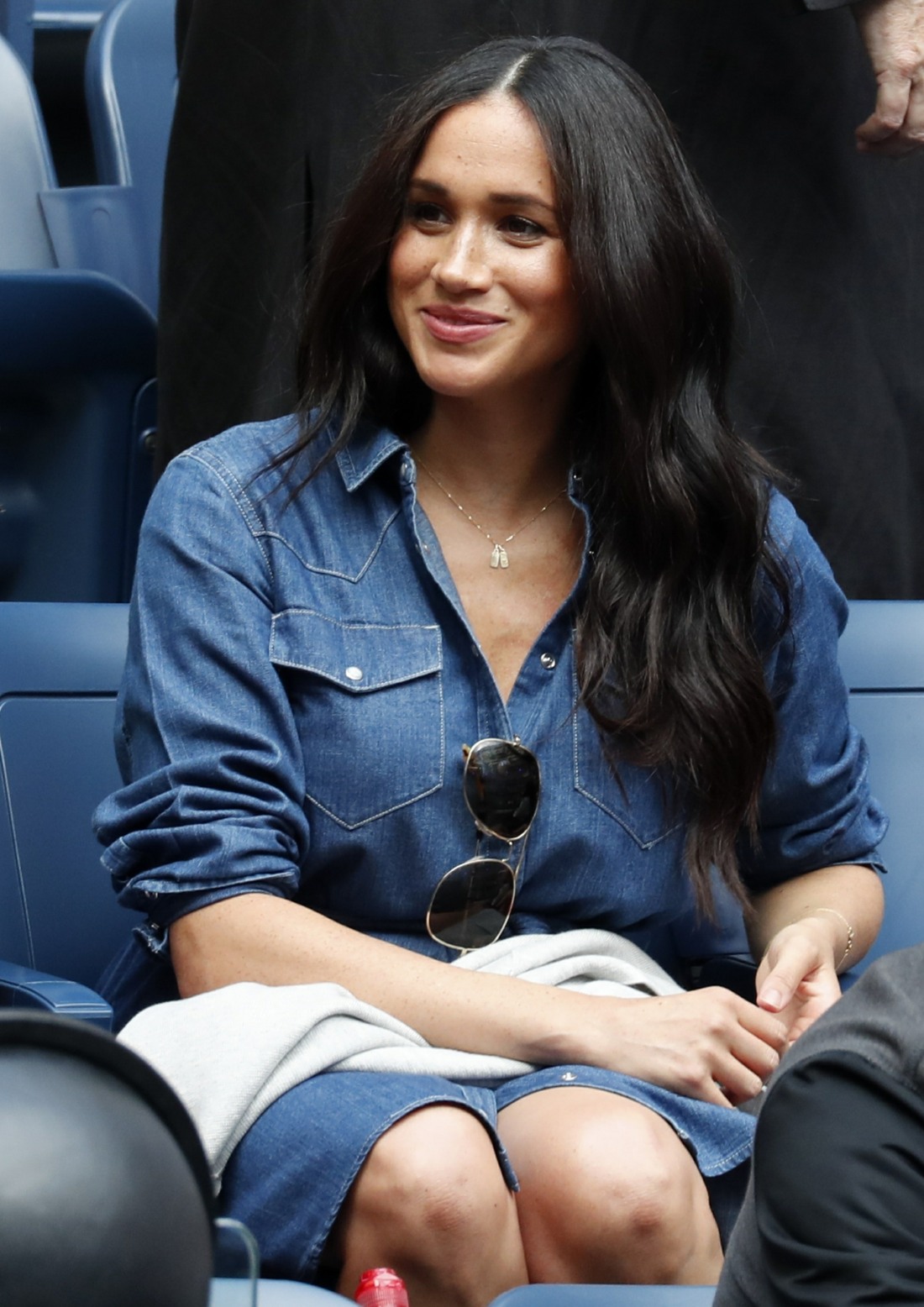 View this post on Instagram

Spotlight on: Smart Works We are proud to be supporting a very special initiative this autumn for @SmartWorksCharity! After quiet visits to Smartworks over the last year, The Duchess was moved by the impactful work being done by this non profit organisation that helps women into the workforce, equipping them with both the skills and clothes they need to feel job-ready. Throughout her visits she noticed that while the donations were plentiful, they were also notably a combination of mismatched items and colours which weren't always the right stylistic choices or sizes that didn't necessarily "suit" the job at hand: to make a woman feel confident and inspired as she walked into her job interview. As a result, launching this autumn, The Duchess will be supporting a collective to help equip the women of Smart Works with the key workwear essentials they need as they enter into the workplace. This initiative is supported by four generous brands who share the vision to empower the women of Smart Works to look and feel 💯 as they bravely venture in to what can often be a daunting environment for those who have been out of the job market. The brands have come together to work towards this united force for good, "[reframing] the idea of charity as community," as The Duchess writes in a piece for this month's British Vogue. They will follow the 1:1 model where an item from the collection purchased is an item shared with a woman of Smart Works because "not only does this allow us to be part of each other's story; it reminds us we are in it together." For more information on how you can be part of another woman's success story visit @smartworkscharity. Special thanks to: @JohnLewisandPartners, @MarksandSpencer, @MishaNonoo, @InsideJigsaw for supporting this very special organisation. And to find out more, read the September issue of @BritishVogue and stay tuned for more exciting updates this autumn. Photo©️SussexRoyal
//www.instagram.com/embed.js
Photos courtesy of the Evening Standard, Instagram, Backgrid and Avalon Red.